June 2019

Utilizing Negative Space (Ma)
Class Description and Details
A talk and demonstration about the design process that created the Parasol Kaleidoscope series. Steven will explain how to use negative space to make images dramatically stand out. A Parasol Kaleidoscope mirror system will be assembled to illustrate this concept.
This class is designed for artists, designers, collectors and people that are curious about how reflective surfaces relate and interact with each other using the Parasol image. No experience or understanding of how a kaleidoscope functions is required to take this class.
Class participants will receive a print (19" X 13") of the parasol Kaleidoscope image and related editions, signed and matted ready for framing (24" X 18"), plus a copy of the patent #5,020,870.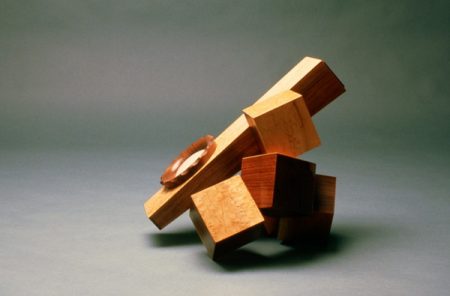 Registration: Brewster Society website – BrewsterSociety.com
Dates / Times:
Saturday afternoon, June 8th, 1:00 to 4:30
Sunday afternoon, June 9th, 12:00 to 3:30
Cost: $250
Class size: Limited to 15 participants.
– Kaleidoscope design: where to start and pulling it all together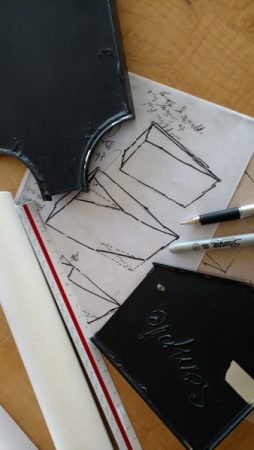 Mirror system, image window and viewing end
Image and light source
Container/sculpture
– Parasol Kaleidoscope: Recreating the steps that created the reflective system
Visual aids, including: scopes, mirror systems and mockups samples will show the progression from a two-mirror system to the development of a parasol mirror system.
– Jigs, Tips and Techniques: Cutting and assembling a Parasol mirror system
Demonstrate how to use cutting jigs to cut mirrors
Sharing problem solving techniques to help with challenges encountered
Assemble a mirror system, alignment and attachment techniques
– Negative Space: Examples and description
An explanation on how to use negative space to make images dramatically stand out
The use of various backgrounds
Examples of scopes that utilize free space: Parasol, Phantom, Espy, Infinite Parallel Universes, Dragons Lair, and Infinity Box.
– Proprietary information with unique designs: "It's not what you think!"
A short discussion on how to best protect your designs
Patent, copyright, trademark, branding, identity
– After the Parasol: The development of new editions and designs
Variation of a Parasol #1, Depth Impression, Peripheral Infinity, Vespers Ice, Parasol 3, Aberrations Within the Eye Chamber, Reflections of a Parasol
Scopes that utilize the Parasol mirror concept and finished mirror systems will be available to see how they look, before they're installed into a sculptural container.
– Experiment with new ideas